It is generally accepted that Active Optical HDMI cable is the high-speed HDMI signal transmission solution of the future. But on occasion we find HDMI AOC cable does not work after it has been installed? Why is that?
Very few manufacturers provide longer HDMI Cable. So what do you do when you need longer HDMI cable?
Actually, there are a few solutions, but some have their drawbacks. Let's run through a few..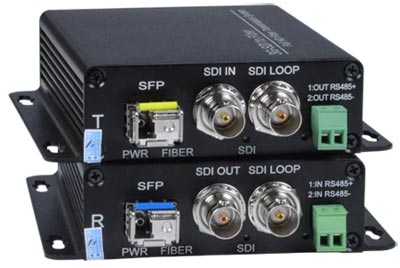 The XTENDEX® SD/HD/3G-SDI Extender via Fiber Optic Cable links up to two displays from a SD/HD/3G-SDI video source up to an incredible 12.4 miles (20 kilometers) away using a single singlemode LC fiber optic strand and 1,640 feet (500 meters) using multimode fiber optic cable.