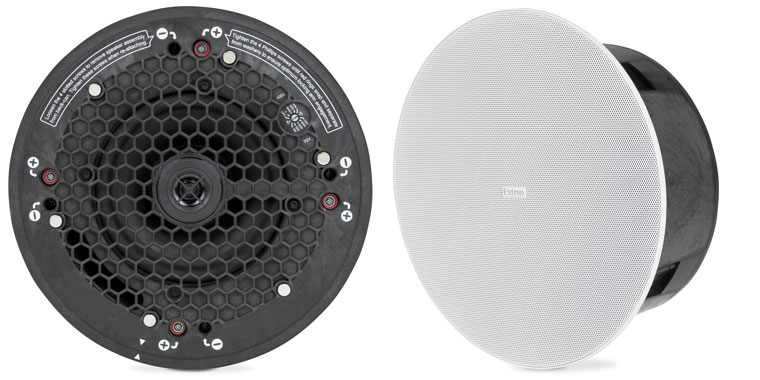 The Extron SoundField® XD model SF 26CT LP is a low profile 6.5" two-way ceiling speaker featuring a 4.2" (107 mm) deep composite back can for use in restricted height plenum environments. The driver complement includes a 6.5" (165 mm) woofer coupled to a 3/4" (19 mm) ferrofluid-cooled dome tweeter.
The SPLITMUX-4K-4RT simultaneously displays real-time video from four different sources on a single HDMI Ultra-HD 4Kx2K monitor. It is capable of displaying video signals in quad, Picture in Picture (PiP), full, or custom mode.
It may seem bizarre to say it, but a wireless network still needs cables. All the different parts of a wireless network, such as the access points, the amplifiers and antennas, all need cables to communicate with each another.
VS−211X is a high−performance 2x1 automatic switcher for 4K HDR, HDMI video signals. Offering priority and last−connected switching options, it automatically switches according to the selected switching scheme based on active video signal detection.
This is a standard hi–quality auto switcher for any AV distribution installation. Perfect for switching in huddle spaces, and standard meeting and training rooms.