The ShareLink Pro 500 Wired and Wireless Presentation Gateway provides the most techophobic users with the ability to present content from computers, tablets, or smartphones on a display for easy and cost-effective collaboration. The Pro 500 is ideal for customers that don't need the full range of features offered by the ShareLink Pro 1000. the ShareLink Pro 500 is a really useful, cost-effective solution that complements Extron's wireless collaboration offerings and reflects the growing popularity of collaborative environments.
The Extron XPA U 758, eight channel half-rack amplifier offers eight channels at 75 watts per channel, making it ideal for a wide range of applications. The XPA U 758 lets you install sixteen 75 watt channels in an unprecedented one rack space, without the need to waste empty rack spaces for increased ventilation.An Extron XPA Ultra amplifier lets you install more channels of more power into less space than ever before.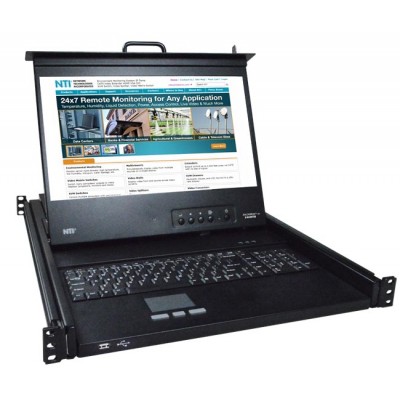 The RACKMUX-4K17-N consists of a forward-folding 17.3" TFT/LCD monitor that supports resolutions to Ultra-HD 4Kx2K 3840x2160 at 60Hz 4:4:4. This has a compact, heavy duty tactile keyboard with 17-key numeric keypad; and a three-button touchpad mouse.