Very few manufacturers provide longer HDMI Cable. So what do you do when you need longer HDMI cable?
Actually, there are a few solutions, but some have their drawbacks. Let's run through a few..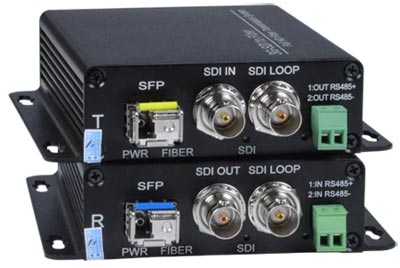 The XTENDEX® SD/HD/3G-SDI Extender via Fiber Optic Cable links up to two displays from a SD/HD/3G-SDI video source up to an incredible 12.4 miles (20 kilometers) away using a single singlemode LC fiber optic strand and 1,640 feet (500 meters) using multimode fiber optic cable.
The ATEN US3342 is a 4-port USB 3.2 Gen 2 peripheral sharing device that allows users to share data between four USB devices in two different USB-C enabled laptops. The US3342 is USB 3.2 Gen 2 compliant, which can support data transfer rate up to 10Gps, and also compatible with USB 3.1 Gen 1, USB 2.0 and USB1.1.