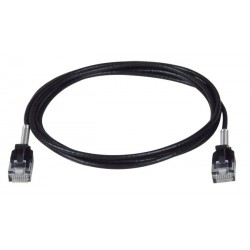 The new VPI Cat6a Ultra-Thin Slim Patch Cables with Strain Relief Spring are now available. The cables are only 0.11" in diameter, thinner and lighter than standard CAT6a cables, and are ideal for high density datacentre applications.
With the new Jabra Panacast teleconferencing cameras, you can now have an extended reach of USB 3.0 connections, going up to 100m over a single CAT6a or CAT7 cable using Icron's USB 3-2-1 Raven extender
Yamaha, a leading solution provider for audio and video conferencing has teamed up with Newnex, a key developer of USB long range solutions, to provide interoperability between Yamaha's CS-700 Video Sound Collaboration Systems with Newnew's FireNEX™-uLINK USB 3.0 Active Cable up to 20m (65 ft.).