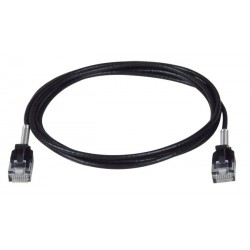 The new VPI Cat6a Ultra-Thin Slim Patch Cables with Strain Relief Spring are now available. The cables are only 0.11" in diameter, thinner and lighter than standard CAT6a cables, and are ideal for high density datacentre applications.
Yamaha, a leading solution provider for audio and video conferencing has teamed up with Newnex, a key developer of USB long range solutions, to provide interoperability between Yamaha's CS-700 Video Sound Collaboration Systems with Newnew's FireNEX™-uLINK USB 3.0 Active Cable up to 20m (65 ft.).
The HDMI 2.0 EDID Emulator and the DisplayPort 1.2 EDID Emulator from NTI are our newest piece of tech. The emulators copy the EDID of the desired display and connect directly to the source to ensure that the EDID is not lost in connections between devices such as switches, splitters, and extenders.