Very few manufacturers provide longer HDMI Cable. So what do you do when you need longer HDMI cable?
Actually, there are a few solutions, but some have their drawbacks. Let's run through a few..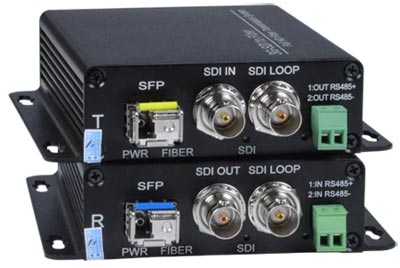 The XTENDEX® SD/HD/3G-SDI Extender via Fiber Optic Cable links up to two displays from a SD/HD/3G-SDI video source up to an incredible 12.4 miles (20 kilometers) away using a single singlemode LC fiber optic strand and 1,640 feet (500 meters) using multimode fiber optic cable.
The ATEN US3342 is a 4-port USB 3.2 Gen 2 peripheral sharing device that allows users to share data between four USB devices in two different USB-C enabled laptops. The US3342 is USB 3.2 Gen 2 compliant, which can support data transfer rate up to 10Gps, and also compatible with USB 3.1 Gen 1, USB 2.0 and USB1.1.
The US3310, 2-port USB-C Dock Switch with Power Pass-through, features the combination of a multiport dock and allows one button switching between two sources – laptop and Android smart phone. Use only one set of display, keyboard, and mouse to seamlessly control two different systems and save desk space. With the remote port selector, you can put it on the most convenient place or hide it under the desk to do the quick switching.